Main content starts here, tab to start navigating
About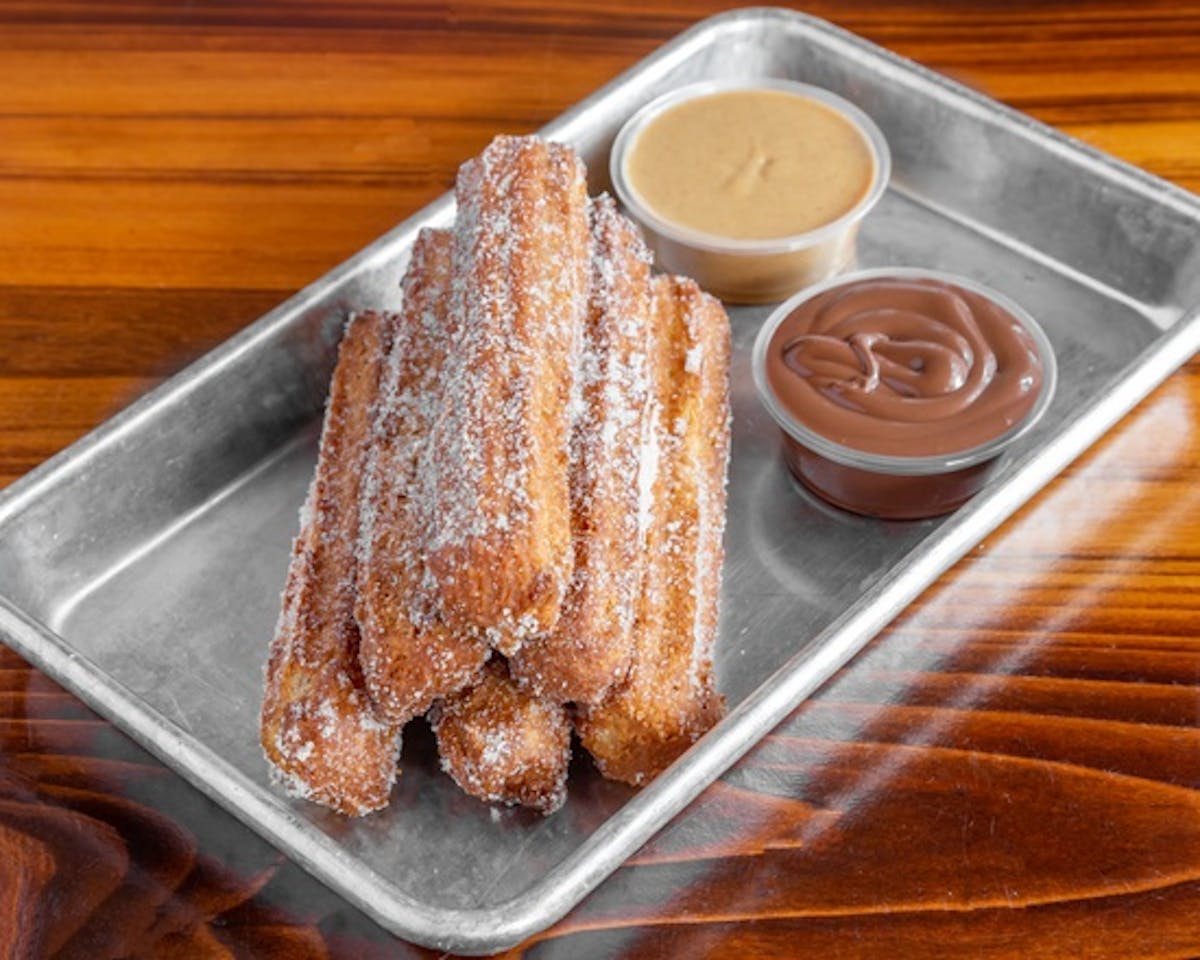 Chiki Churros is a foodie experience unlike any other. Every order is always served hot and made fresh daily. An idea born in Canada as a ghost kitchen concept by Louka Strongylos to help sustain his existing bar business that was shut down for over 15 months of closures during the covid lockdowns in Quebec, Canada. Only take-out and delivery businesses were permitted to operate by the Canadian government. Fortunately, Louka had a kitchen that he utilized to save his business. He opened several ghost kitchens from his bar and one of them was Chiki Churros.
After finally surviving the constant closures Louka and his wife decided to move to the sunshine state of Florida for warmer weather and a better life for their family.
This is where the first ever Chiki Churros opened its doors in the heart of the most vibrant city in the state of Florida, St. Petersburg.
Chiki churros prides itself in offering a high-quality house-made product to its customers.
Looking forward to putting a smile on your face :)